Travel BeingdoM - View
Driver Rating - 4.9
Vehicle Rating - 4.9
Business Rating - 4.9
FILTER
Pick-up and communication went as smooth as one could wish for after an overnight longhaul flight. Nipun was very friendly and drove so smooth I slept for 2h...
(read more)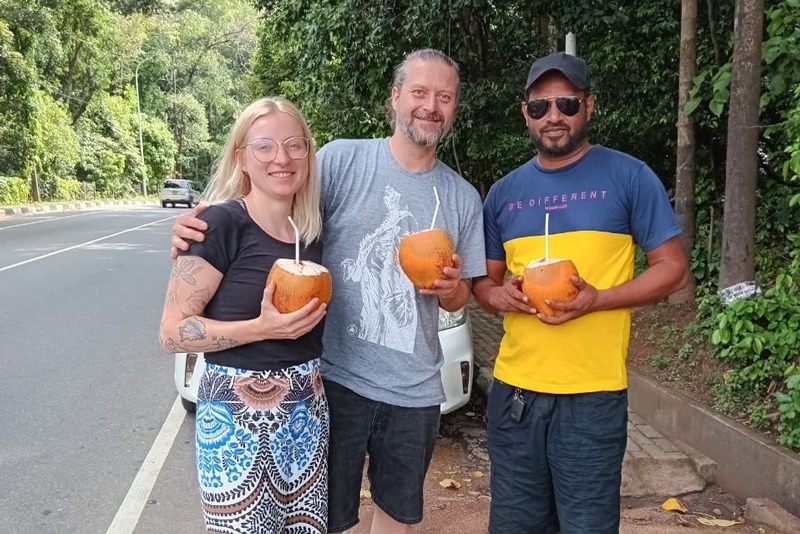 Our driver Sanas drove us safely from Colombo to Nilaveli, took time to show us interesting things along the 6 hour journey in September 2023, stopped whenever we...
(read more)
Drop on at the airport Chamara was there waiting us, he take us to Anuradhpura in about 3h whit a very big and confortable van, very clean and...
(read more)
My family and I used Sri Lanka Car and Driver Hire extensively to get from one location to another during our recent holiday to Sri Lanka. We found...
(read more)
Excellent speedy and affordable drive to Arugam bay. Chamara was friendly driver, van clean and cool with air conditioning. Communication and messaging from business very good. Would definitely...
(read more)
Viduranga was a safe and very polite driver - would use again for sure. Excellent coordination from Geemal to meet our needs - thank you
Nipuna was the best driver I've had in SL. Highly recommended will definitely will use him again.
Geemal, the Customer Service Manager, was very helpful and helped organise our trip from Whiskey Point to Galle. Our driver Chamara arrived on time in a clean and...
(read more)
We spent 13 days in Sri Lanka in 2023 August and organized our tour on our own. We hired for our 6 days sightseeing tour driver from Travelbeingdom...
(read more)
We booked because we had a lot of luggage and quite some tight experiences from other drivers before. But this time not only the vehicle was big enough...
(read more)
Während unsere 3 wöchigen Sri Lanka Reise haben wir 3 mal eine Fahrt über diese Website gebucht. Die längste Fahrt hierbei war über 5 Stunden. Es hat alles...
(read more)
Visit Sri Lanka out of the ordinary tour. From the first contact with Travel BeingdoM the communication has been perfect precise and punctual. No hidden costs. Everything was...
(read more)
We spent 4 days with Hemakumara. He recommended us a fantastic dining experience at Habarama Safari village, a magical visit to a jewelry making factory, and more. We...
(read more)
Really best choice! 8 days: Bandaranaike, Colombo, Merissa, Bentota, Galle, Kandarama, Colombo, Bandaranaike Big boss and our driver, Chamara, are always helpful, flexible and making us comfortable all...
(read more)
Faizal delivered a very smooth and efficient transfer from Galle to Colombo city center in less than 2h. Driver arrived ahead of time and we got a free...
(read more)