Tour Buddy - View
Driver Rating - 5.0
Vehicle Rating - 5.0
Business Rating - 5.0
FILTER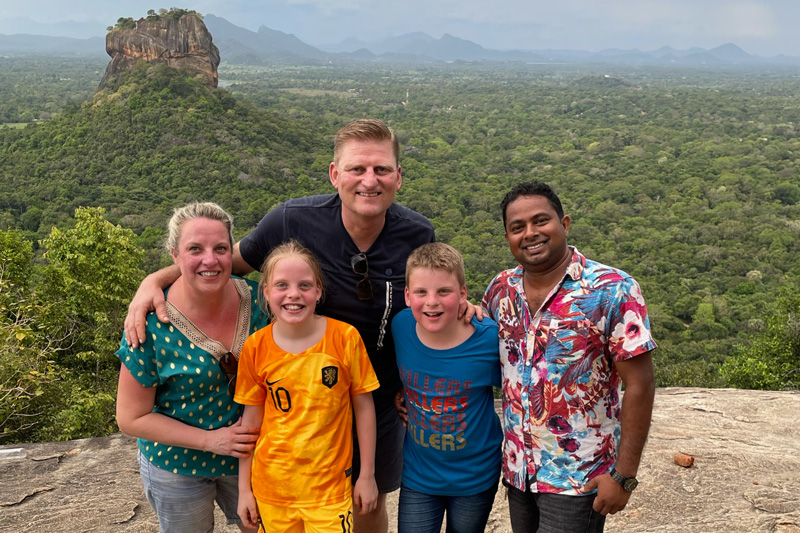 We hadden een prachtige vakantie van ruim 2 weken door onze gids Priyantha in Sri Lanka. Met zijn Nissan bus heeft hij ons een hele mooie route gereden...
(read more)
Priyantha Kumara was our amazing, calm and impeccable clean driver! We were a group of 6 friends with different personalities and all of us loved him. His English...
(read more)
We did a 9-day tour with Priyantha in January 2023. Our trip could not have been so enjoyable without him. Not only was he an excellent driver, but...
(read more)
In December, we had the perfect honeymoon adventure around Sri Lanka on an eleven day tour. Our driver (Priyantha) was an exceptional tour buddy - assisting us throughout...
(read more)
We visited Sri Lanka in November for a short 5D/4N trip. I found Priyantha on this website and sent him a message. The communication was easy, booking process...
(read more)
We booked Priyantha from Tour Buddy to go around Sri Lanka for six days. We started from Colombo on 23rd October 2022, and went around Mirissa, Nuwara Eliya,...
(read more)
Our trip began in May 2022 and with the media and government warnings, we were concerned about traveling to Sri Lanka; however, we decided to go anyway and...
(read more)
Priyantha was our driver for two weeks in April/May of this year. He was excellent, the whole booking process was very smooth, he was always on time and...
(read more)
In mid-March 2022, we (a couple of 73 year old) travelled for 15 days with Priyantha as our driver. We had only the best experiences with him as...
(read more)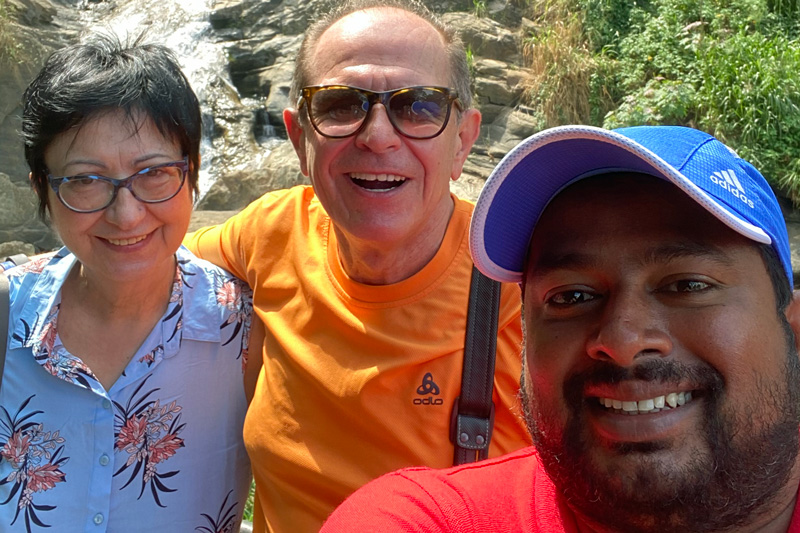 Mr. Priyantha took us in his van on an 8-day tour from Colombo via Sigiriya, Nuwara Eliya & Hambantota back to Colombo in February 2022. The vehicle was...
(read more)
We did a 7 days tour with Priyantha and couldn't have dreamed of a better experience. Everything was perfect from start to finish. Priyantha is a wonderful driver...
(read more)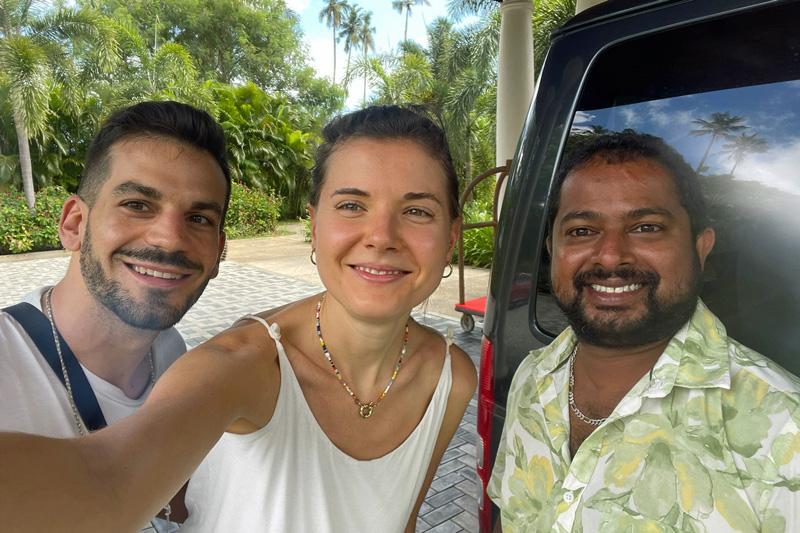 Priyantha is a wonderful driver, we could not have imagined a better one. He is very reliable, extremely helpful and always on time. He helped us with any...
(read more)
He happily worked with my last-minute, fast-paced, and flexible schedule. His recommendations on activities and accommodations never disappointed, and his local expertise proved invaluable. Moreover, his driving always...
(read more)
We had fantastic 6 days with Priyantha exploring Ella and Sigiriya. I wasn't sure what to expect and didn't know if to believe all brilliant reviews that he...
(read more)
Un super ringraziamento al nostro super driver Priyantha ! 4 giorni di tour in srilanka con un ottimo driver ! Contattando il sito con una semplice mail ci...
(read more)