Taxi Habarana - View
Driver Rating - 5.0
Vehicle Rating - 4.6
Business Rating - 5.0
FILTER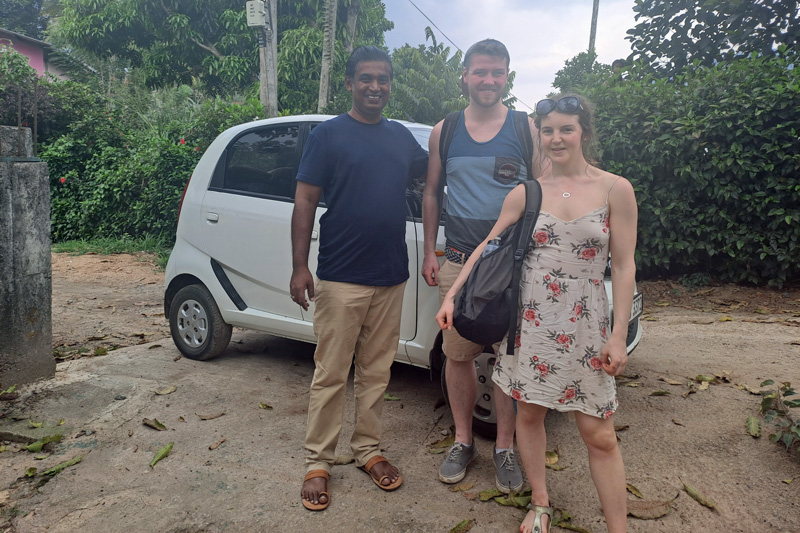 Kosa was very polite and professional. He responded quickly to our messages. He arrived 15minutes before our pick up time. Space in car was a bit tight and...
(read more)
We have just spent the last 4 days with Kosala travelling around the Cultural Triangle, and we genuinely felt very sad to say goodbye to him today when...
(read more)
I highly recommend Kosala! He is highly professional and a great driver. He gave us lots of tips and advise. He is very trustworthy and we would not...
(read more)
Kosala was very friendly and knowledgeable. He arrived early to pick me up from Polonnarawu. The journey to Kandy was about 3 hours but it felt like only...
(read more)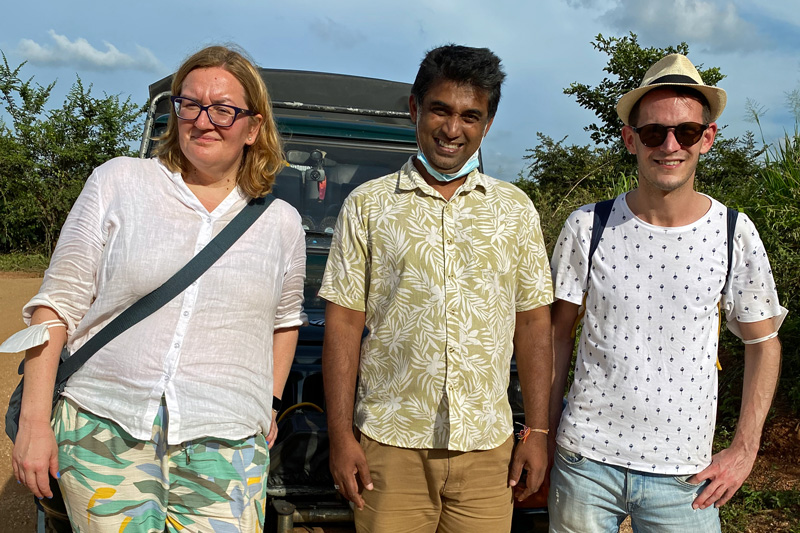 We made a 4 day tour with Kosala starting from Negombo. He was always on time and flexible, open to our plans ammending it if necessary, but he...
(read more)
Kosala proved to be very dependable, punctual and offered a great service for a reasonable price. He drove us from Colombo to Sigiriya (got caught in a traffic...
(read more)
I visited Sri Lanka during June 2019 with my wife. It was one of the best trips because we had an amazing guide and friend his name is...
(read more)
Hi everybody, a few weeks ago we found Kosala as our driver via this site. First we hired him for some day trips to anaradpurna and polonaruwa. Since...
(read more)
We booked three rides with Kosala. Each time he was on time and we arrived safely and quickly on our destination. On our trips he sometimes stopped and...
(read more)
Kosala from Taxi Habarana is simply amazing. We found him purely by chance and he has made our trip a memorable one. Not only has he suggested things...
(read more)
We originally booked Kosala for a transfer from Negombo to Sigiriya but won the jackpot with a courteous, knowledgeable gentleman that we extended our booking for 3 days...
(read more)
We have been traveling around some different countries, hiring drivers for longer and shorter periods, but Kosala (Taxi Habarana) is a complete different league... in a very positive...
(read more)
Spent 5 days with Kosala in February 2019. Kosala is a amazing driver who loves his country. He always has a smile when he takes you from your...
(read more)
We originally booked Kosala for a single day trip from Habarana to Ella, but ended up spending three days in his pleasant company, not parting before we reached...
(read more)
25th January 2019 Pick up from Colombo Airport to Sigiriya (one way only) Kosala was a very reliable driver and was waiting at the agreed location when we...
(read more)