Sri Lanka Drive My Trip - View
Driver Rating - 5.0
Vehicle Rating - 5.0
Business Rating - 4.9
FILTER
Choosing Ishar as a driver and guide was one of our most important decisions to get really amazing holiday in Sri Lanka. We made 8-days round trip together....
(read more)
2 day trip,June 4th 5th 2023. Negombo to Wilpattu to Trincomalee Our driver Ishar was prompt,professional and polite from before we had even met him. Messages flowed between...
(read more)
Ishar was an excellent driver and the car was comfortable and roomy. He knew all the destinations and went beyond the call of duty. Recommend without hesitation!
Our group visited Sri Lanka in April 2023 and could not be more grateful for Ishar! He is a wonderfully reliable, friendly, kind driver and I would recommended...
(read more)
The trip with Ishar were absolutely fantastic. It already started with the reliable mail traffic. When we wrote to Ishar, an answer came within a short time. After...
(read more)
Ishar is the best driver you can find to explore Sri Lanka ! I spent 10 days with him and it was simply amazing! He is also a...
(read more)
There are many good reviews on this website and you might think they are fake. They are not. Most of these guides & drivers are reliable and will...
(read more)
Good driver, best person, very kind and respectful Ishar made the trip easy. 12 days from airport to Siguiriya, Polonaruwa, Kandy, Nuwara Elilla ( we take here the...
(read more)
We had the pleasure of Ishar's company for our 14 day trip. Ishar picked us up from our hotel in Negombo and we travelled to Kandy to watch...
(read more)
Me and my girlfriend spent 18 days with Ishar driving us from Colombo to Kandy, to the East Coast, to Yala and back to Colombo. He is truly...
(read more)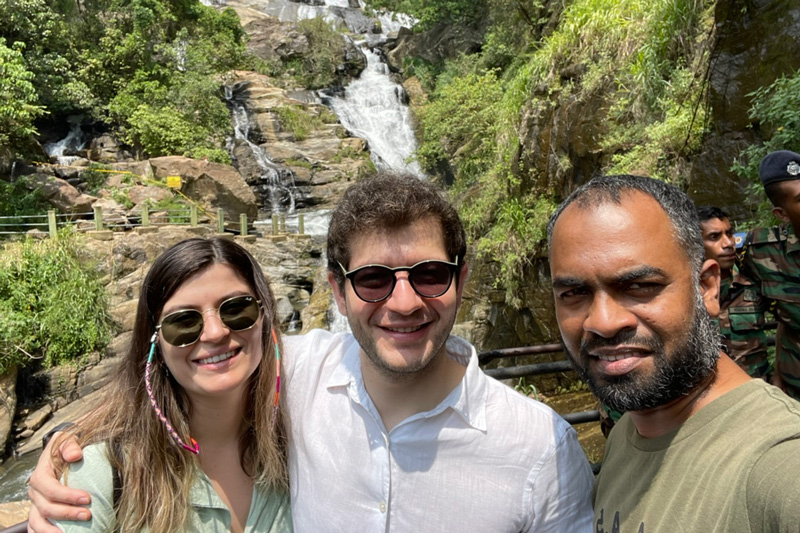 Ishar made our trips extremely easy. He was very kind and respectful. He not only drove us across the country but also helped us on getting some things...
(read more)
We went around Sri Lanka for 9 days. We did north during the first half and south the rest. This trip wouldn't have been the same without Ishar....
(read more)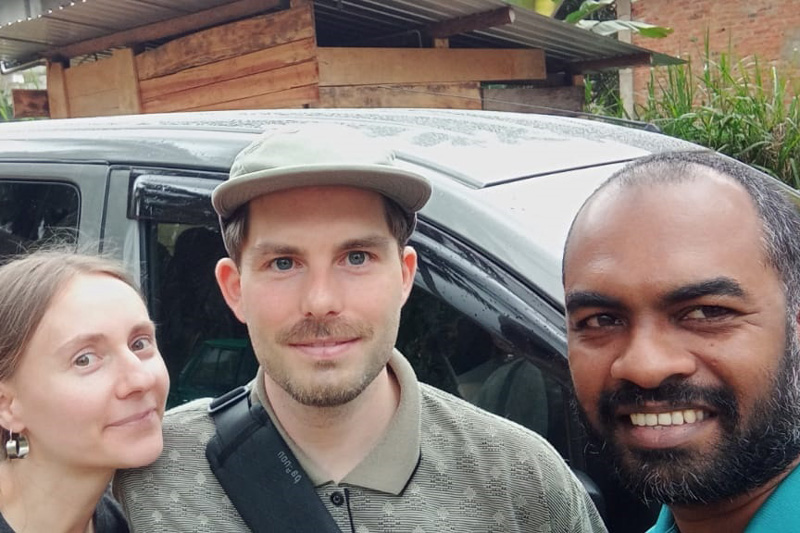 We can totally recommend Ishar as a driver, as we always had a nice chat with him and felt super safe with him. Our route headed to the...
(read more)
03/2022 Ishar welcomed us very friendly. He took us one way, from Negombo to Sigiryia. During the car ride he told us a lot about Sri Lanka several...
(read more)
We booked with Ishar to travel from Colombo to Kandy and he was wonderful the entire time. He told us plenty of interesting info about the areas we...
(read more)