Sri Lanka Dream Tour - View
Driver Rating - 5.0
Vehicle Rating - 4.9
Business Rating - 5.0
FILTER
At very last minute ( leaving the next day ) in May 2023, I wanted to find a driver for a four day tour including Kandy, Sigiriya, Safari,...
(read more)
We went on 7 day / 8 night trip to dambulla, sigiriya and kandy with Mr. Upul. The communication before the tour was good and all our questions...
(read more)
Who ever is reading this - we had AMAZING 5 days trip to Sri Lanka because of Upul! He was so nice to us, he took care of...
(read more)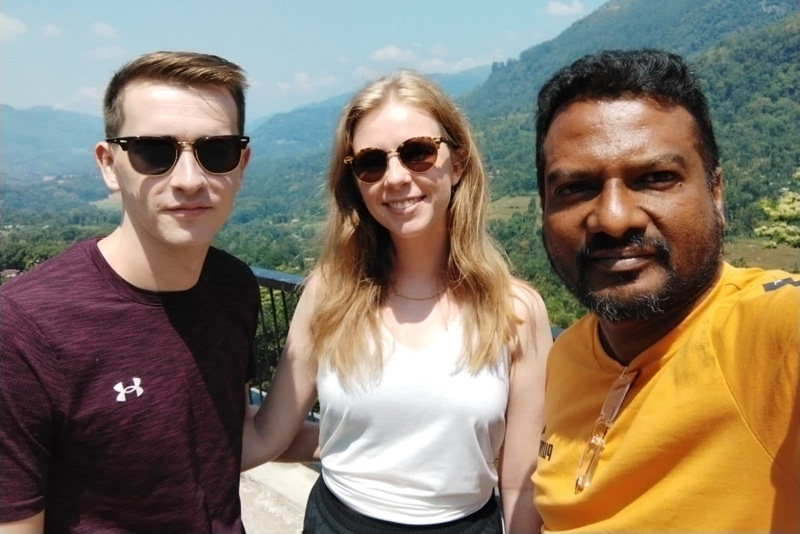 We had a brilliant trip with Noel travelling round Sri Lanka for 10 days in April. We travelled some extensive distances (Negombo - Sigiriya - Kandy - Ella...
(read more)
We had a perfect 13 days trip with Sri Lanka Dream Tour, from Negombo to Sygiryia, Kandy, Nuwara, Ella, Udawalawe, Tangalle, Mirrisa and Bentota. Mr. Upul was very...
(read more)
We were looking for a driver on the enternet we were lucky to find Upul and his company (Sri Lanka Dream Tour). As soon as the hire were...
(read more)
My partner and I recently had the pleasure of visiting Sri Lanka and exploring its beautiful landscapes with an exceptional driver and tour guide, Noel. From the moment...
(read more)
We had 8 amazing days with Upul whereby we managed to visit all historical and important sights. He is a very good driver, speaking great English - definitely...
(read more)
Noel picked us up from the airport and even though we had a long drive from Columbo to Ella it was no problem for him. We were travelling...
(read more)
I just completed an 11-day car and driver rental tour of Sri Lanka (Feb 2023) Wilpattu National Park, Anuradhapura, Polonnaruwa, Kandy, Adams Peak, Nuwara Eliya, Ella, Udawalawe National...
(read more)
Travelled the island with Rohan. He was punctual, courteous, and very safe. Enjoyed insightful conversations with Rohan and felt safe. Highly recommend Rohan and Sri Lanka Dream Tours!
Driver Noel is a very professional driver who knows what tourists like and is always on time. Also, he presents good options when I want to change the...
(read more)
When with my husband decided to go to Sri Lanka we knew that have a driver was the easiest way to go around especially with two young kids...
(read more)
Мое путешествие по Шри Ланке удалось и было незабываемым в том числе благодаря Sri Lanka Dream Tour. Я не встречал даже в известных крупных компаниях такого отношения к...
(read more)
Feb 2023, 9 day tour, we had Noel for the last 7 days of the tour. We had already planned out the days with our previous driver so...
(read more)