See Sri Lanka Tours - View
Driver Rating - 4.9
Vehicle Rating - 4.9
Business Rating - 4.9
FILTER
We travel for 3 days around Kandy and the driver Sanjeewa Perera from Seesrilanka tours was very nice with us, with to many ideas for places to visit....
(read more)
We had a great time travelling around Srilanka with Sanjeewa Perera. With his friendly approach and giving us the best suggestions during the overall trip made us stress...
(read more)
Sanjeewa was amazing from beginning to end. Always full of recommendations, happy to go wherever, whenever. Nothing more we could have asked for. Even after we'd parted company...
(read more)
Sanjeewa was the best driver. He picked us up in a clean van with air conditioning. He drove us all around Sri Lanka for two weeks. We expected...
(read more)
Our 14 day tour was perfect everything went well our driver Sanjeewa Perera went out of his way to make sure we enjoyed each day.
We have just finished 10 days with Sanjeewa all around SL. Normally on holiday I like to rent a car and drive, but having a driver was the...
(read more)
We have just returned from our second trip to Sri Lanka within a year. It was without question that we have travelled again with Sanjeewa Perera from See...
(read more)
Still in beautiful Sri Lanka, we toured our first days with Sanjeewa. We had a relaxed plan of visiting several nice places. Sanjeewa was driver of our family...
(read more)
We spent 8 days at the start of May travelling from Colombo down to Welligama and then across to Udawalawa and back to Colombo. We had already booked...
(read more)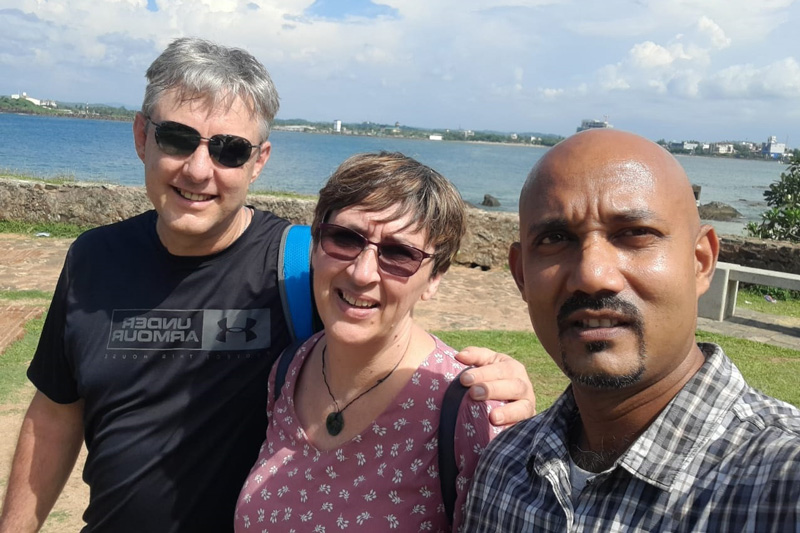 We got in touch with Chamanda through this website and they offered the best rate for all inclusive service. Chamanda was very approachable through WhatsApp and answered all...
(read more)
We have just returned from a 9 days tour from the beautiful Sri Lanka. We have visited several marvellous places, we have driven through the Hill County then...
(read more)
We had a trip for 5 days at februaru 2022 with See Sri Lanka tours and our driver was Sanjeewa Perera, he drove us all over the country...
(read more)
Great 4 days with Sanjeewa from See Sri Lanka Tours travelling from Colombo to the South via Adams Peak and Ella. He was very organised and knowledgeable of...
(read more)
We booked a 15 day trip with See Sri Lanka Tours and we were very happy with our driver Sanjeewa. He was very reliable, friendly and helpful. We...
(read more)
We used See Sri Lanka Tours for a one way trip from Sigirya to Kandy. Our driver was Sanjeewa and we had an excellent experience. Sanjeewa was very...
(read more)