Sanju Travels - View
Driver Rating - 4.9
Vehicle Rating - 4.9
Business Rating - 4.9
FILTER
We had a trip for 6 days with Sanju travel and our guide/ driver was Bandula. We started in Colombo then Sigiriya, Kandy, Ella, Udawale national park, Galle...
(read more)
We travelled across beautiful Sri Lanka for 2 weeks. Starting in Colombo, we took a route that saw us visit Sigiriya, Nuwara Eliya, Ella, Mirissa. The weather in...
(read more)
We've had Sanju for a trip around Sri Lanka and have been pleased with the tour. He is on time and has made us feel safe with his...
(read more)
Sanju was a great driver for us. On time, well organised great vehicle comfy and spacious. Calm driver with good skills and knowledge of local roads. Only wished...
(read more)
My friends and I had Sanju for total 4 trips in Sri Lanka, he is very polite and always on time. the car has everything for a long...
(read more)
Sanju was punctual, friendly and knowledgeable. He helped us get our train tickets, he recommended a nice place to eat, and his vehicle was absolutely luxurious (spacious, has...
(read more)
TRINCOMALEE to Kandy, 4,5 h, 17.March 2023. With wifi on board and recharging socket, all windows has uv protection and there is also a good working ac. The...
(read more)
We chose Sanju Travels for the vehicle. Sanju' van is much more comfortable than any car. You have room for legs, room for bags, bigger windows. You also...
(read more)
Colombo to Jaffna, Anuradhapura, Kandy, Nuwara Eliya then Galle. January 2023. Second trip to Sri Lanka, loved both but Suresh was a far better driver than previous driver....
(read more)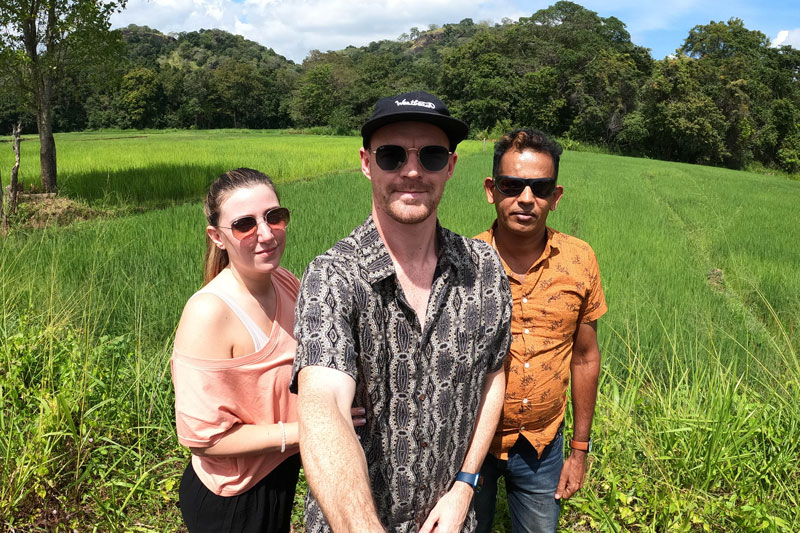 We booked Sanju (Sanju Travels) for 5 nights. He was beyond helpful. Before we arrived he asked if we had a rough idea of what we wanted to...
(read more)
We went Negombo--Amaradhapura--Jaffna--Trincomalee--Dambulla--Negombo. Sanju was always on time with his very clean and comfortable van, always responded promptly by WhatsApp when needed, and was very pleasant company on...
(read more)
We started our Exploration of Srilanka from Kandalama. Sumesh, our Sinhalese companion guided and took us around all places we wanted to visit in seven days. We covered...
(read more)
Sanju looked after us superbly for 9 days he was extremely knowledgeable and helpful. He seemed to know every town restaurant and even local schools that we asked...
(read more)
Route:Airport→Galle→Sigiriya→Colombo Days:8days in Dec'2022 Car:HIACE/TOYOTA Dissatisfaction: ・Poor English Skill ・No WIFI inside a car. (That's not what I heard) ・No free SIM card service(That's not what I heard)...
(read more)
7 days on the road with Sanju, so professional, helpful, always on time, safe drive! We got more out of our vacation because of him, he recommended places...
(read more)