Ran Holidays - Sri Lankan Experience - View
Driver Rating - 5.0
Vehicle Rating - 5.0
Business Rating - 5.0
FILTER
We had an exceptional experience booking a spontaneous 5-day trip through Ran Holidays - Sri Lankan Experience via this website! Ran (Ranjith Alwis) orchestrated an unforgettable adventure. Despite...
(read more)
Choosing Ran (Ranjith Alwis, of Ran Holidays - Sri Lankan Experience) as our guide was one of the best things about our trip to Sri Lanka. Ran looked...
(read more)
We had an excellent experience with Ran, very professional and looked after us so well. We were met at our hotel we went to Kandy, did a guided...
(read more)
My wife and I, along with our daughter and her husband spent 18 days with Ran touring Sri Lanka in March 2023. We visited Anuradhapura, Wilpattu NP, Sigariya,...
(read more)
We are 4 travelers from Germany and found Ran's contact through this website. Shortly after the booking was confirmed, Ran contacted us via E-Mail an we exchanged numbers...
(read more)
We just finished a tour around Srilanka, with Ranjith Alwis. We spend time in a cultural area, and mountains and end up in south beach as a family...
(read more)
Our group of 4 persons have just completed a 6 day tour of Sri Lanka with Ran in November 2022. Our plane arrived very early in the morning...
(read more)
Me and my husband hired Ran as our tour guide and driver through 10 days in Sri Lanka. Starting in Negombo, Sigiryia, Nuwara Eliya, Ella, Udawalee, Tangelle, Hiriketyia,...
(read more)
We (UK family of four, with two teenage kids) had an incredible three week holiday all around Sri Lanka in August/September 2022. Ran was the key to an...
(read more)
When we came to idea to come to Sri Lanka, I firstly searched for a car to rent. But then shortly realized to book a tour with a...
(read more)
We have just completed a 16 day trip with Ran taking in the ancient cities of Anuradhapura, Sigiriya, Pollonoruwa and Dambula. We then went into the hill country...
(read more)
LT/ ENG Nuostabus vairuotojas. Puikiai organizuoja kelione, daug zino apie Sri Lankos istorija, religija, noriai pasakoja, puiki anglu kalba. Su juo praleidome 6 dienas ir buvo sunku issiskirti....
(read more)
Ran was fantastic - was able to tell us loads about the areas we drove through and made some great suggestions of places to stop and things to...
(read more)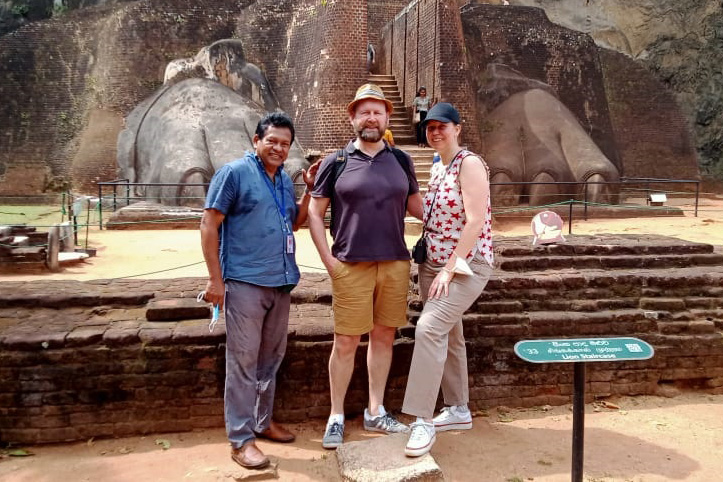 We had a nice few days with Ran traveling from Colombo to the cultural triangle. He was a safe driver, knowledgeable, attentive, trustworthy and also knew where we...
(read more)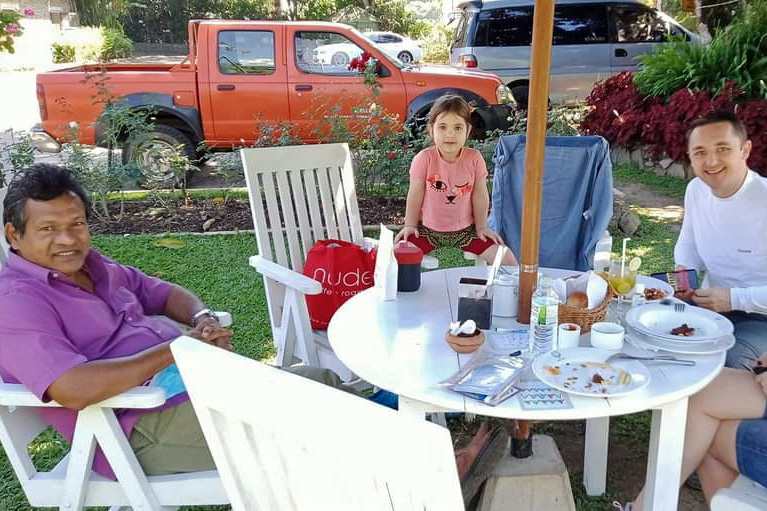 Mr RAN was very helpful in every situation. He knows when and where to visit/eat. Great communication skills (English). Follow his recommendations and you'll have a great holiday.