Moon Lanka Tours - View
Driver Rating - 4.9
Vehicle Rating - 4.9
Business Rating - 4.9
FILTER
We had an incredible trip to Sri Lanka with Moon Lanka Tours! Nalin, did a fantastic job planning our 8-day itinerary, which included numerous fascinating and breathtaking destinations...
(read more)
Nalin helped us book hotels in several places, arranged tours and proposed interesting activities. Nalin always showed care and focused on well being of my family. He was...
(read more)
Our family had an amazing experience in Sri Lanka in large part to Moon Tours Sri Lanka and our driver Priyanka who knew where to take us, including...
(read more)
We had a wonderful experience with Moon Lanka Tours. Upon booking them online , we chatted on WhatsApp and agreed on details . The driver arrived on time...
(read more)
Six days of tour from Colombo passing through Dambulla, Sigiryia, Polonnaruwa, Sri Pada, Ella and ended in Tangalle . Nalin, the driver, was my shadow: punctual, competent and...
(read more)
Umesh was a very friendly, punctual and safe driver. We had a great tour with him. We highly recommend him as a driver.
Everything has been easy and perfect. Professional driver with extensive knowledge of Sri Lanka. Nandana drove safely and was helpful when we needed it. We had a driver...
(read more)
We had 5days trip with Nalin. Nalin is punctual and attentive person. He helped us a lot with buying tickets, provided with recomendations about our way. During the...
(read more)
We got a great tour around the coastal line. Very friendly and well knowledgeable guide accompanied us through out our trip even helped us get great accommodations aswell....
(read more)
Trincomalee to Jaffna to arunradhapura to sigiriya to tangalle 5 Day tour Reccomended really good placed to stay Good driver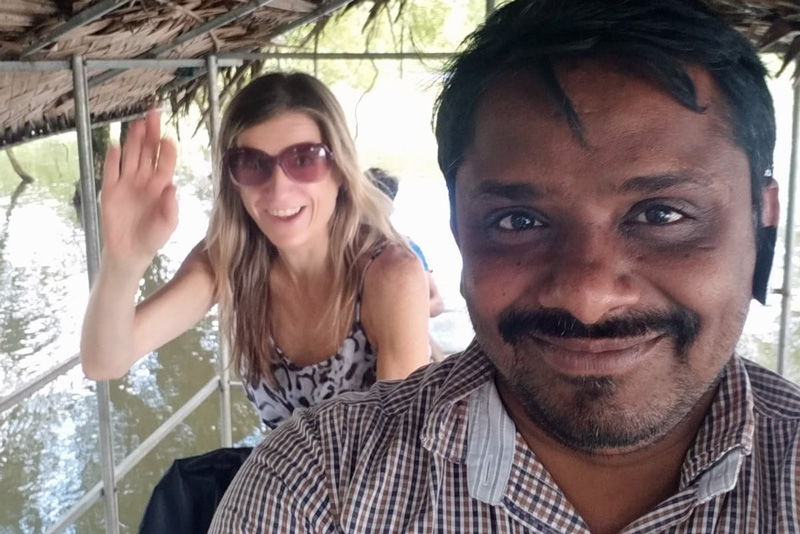 I spent 17 days travelling around Sri Lanka with Moon Lanka. I couldn't recommend them more. They helped me organize my entire trip. The service I received during...
(read more)
Nalin is one of the main reasons we had such a lovely holiday. He is extremely dependable, trust worthy, and knowledgeable of the country. He kept us safe...
(read more)
We have had the most wonderful tour of Southern Sri Lanka over the past 2 weeks thanks to Moon Lanka. Communication was excellent from the outset and all...
(read more)
Before making a booking I asked who will be my driver. Nalin (the owner) specifically said he will be the driver. And the communication I received from Nalin...
(read more)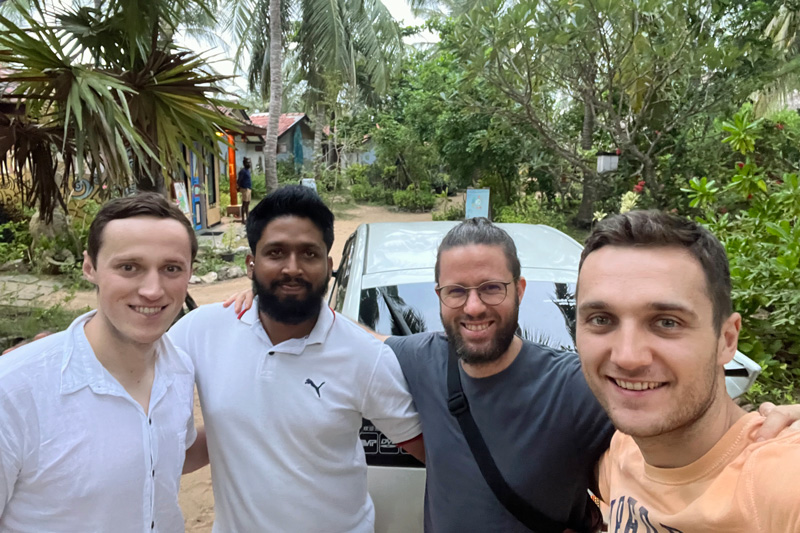 Our driver was Umesh. He picked us up directly in the arrival terminal at the airport. We rescheduled our tour a bit after the first day which caused...
(read more)