Louis Tours Sri Lanka - View
Driver Rating - 5.0
Vehicle Rating - 5.0
Business Rating - 5.0
FILTER
Dileepa was an amazing driver and to be honest we had such an amazing holiday with him. We booked him for 5 nights/6days, pick up from Colombo airport...
(read more)
Ha sido un viaje impresionante, Dilee ha sido un anfitrión fantástico, con nuestro hijo ha sido increíble, siempre intentando que estuviera bien y recomendándonos las mejores opciones en...
(read more)
We visited Sri Lanka for 9 days in October 2023 and we decided to choose Dilee as our driver because of the fantastic reviews we had read about...
(read more)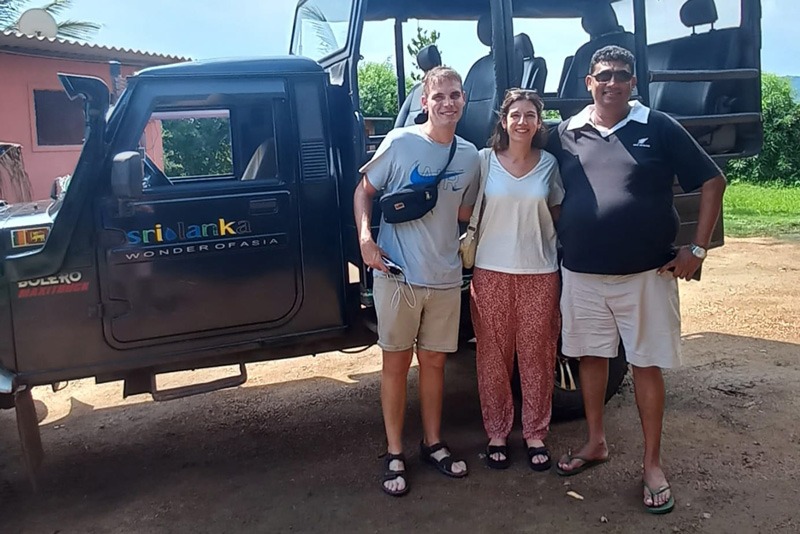 We booked Dilee for our tour in Sri Lanka based on his genuine and polite responses to our enquiry and we were not disappointed. Dilee picked us up...
(read more)
At the begining of the year we contacted with Dilee but we had a problem with the air tickets and we changed the day of arrival and departure,...
(read more)
We enjoyed the car journey with Dilee even we only booked the car for 5 days. There were so many highlights and we almost experienced everything from the...
(read more)
Driver Dilee, is perfect for your trip, the whole experience was perfect! We had a very nice time with Dilee, he is really polite and you can ask...
(read more)
Dilee fut du début à la fin exceptionnel. Très bonne communication à distance et grande disponibilité sur place. Nous avons adoré notre séjour à ses côtés et le...
(read more)
We (my wife and me) were lucky to have Dilee as our driver for our beautiful roundtrip in Sri Lanka for almost 3 weeks (april 2023). Our roundtrip...
(read more)
We have an amazing experience in Sri Lanka with Dilee. We have visited Dambulla- Sigirya-Kandy-Ella -Yala and finally Hikkaduwa. Dilee-'s car is in a very good and clean...
(read more)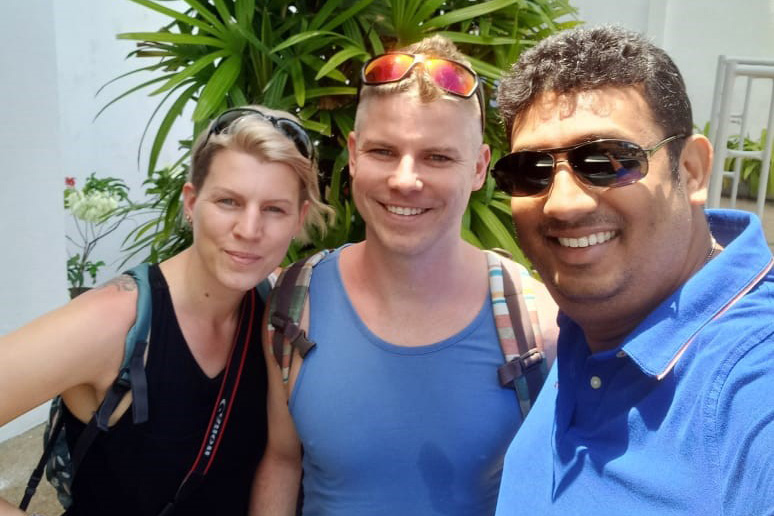 We have spent 9 days with Dilee and its been amazing! Our route: Negombo-Dambulla-Sigirya-Polonnaruwa-trincomalee-Nilaveli-Kandy-NuwaraEliya-Ella-Udawalawe-Tangalle. Dilee has explained lots of things about Sri Lanka and knows a lot about...
(read more)
If you are planning a trip to Sri Lanka then look no further than Louis Tours to show you the beautiful country! Dilee was far more than our...
(read more)
It was an amazing trip with Dileepa, from Colombo to Bentota for 6 days in total. From 28th november to 4th december. We commend Dilee to you. It...
(read more)
Trusted driver, we hired his services for the first 7 days in Sri Lanka and the truth is that we were not wrong. Very good option. The car...
(read more)
We spent 15 days in August 2022 with Dilee and he is a great driver, secure and also got a very comfortable car. Great knowledge of history, fauna...
(read more)