Lion Roar Sri Lanka Travel Planners - View
Driver Rating - 4.8
Vehicle Rating - 4.9
Business Rating - 4.9
FILTER
Ishan from Lion Roar provided us with excellent service. We had a different local driver to take us each leg of our journey, and constant communication with Ishan discussing times, answering any of our questions and helping us when we wanted to add on another...
(read more)
Thank you Ishan and to the driver who brought us back to Negombo from the Knuckles mountain range. There was very limited reception in the mountains but Ishan managed to coordinate our pick up with the driver and it was seamless. Ishan is an absolute...
(read more)
Ishan Edirisinghe from Lion Roar Lion Roar coordinated our travel needs which was to a challenging destination. The destination was to the knuckles mountain range in the central province. Ishan maintained contact with our campsite manager in the mountains. Together, he and our outbound driver...
(read more)
I have to say we were a bit skeptical at first because we don't like to book on sites that we don't know and are not popular. But...
(read more)
We used the service to take us from our main hotel in Beruwala to Ella. The driver was great and though we had to re-route because of a...
(read more)
From 21st Oct. to 24th Oct. (4days) Sigiriya-Mirissa-Galle Driver Aruna I looked up a lot of companies before I made a reservation, but Lion roar offered the most reasonable price of car(Toyota big van) with clear conditions. They were always together from airport arrival to...
(read more)
After requesting a quote for a 5-day trip I chose Lion Roar. They were not the cheapest but gave a good and professional impression. Ishan was very responsive...
(read more)
Negombo-Sigiriya-Ella-Yala-Mirissa. Our driver, Rohana, was smart, polite, attentive and punctual. Rohana kept the van immaculately clean inside and well stocked with water. Made our quick 5-day tour super...
(read more)
We had an amazing 2 weeks Sri Lanka experience thanks to Ishan & Shaddy (our driver). Good communication and flexible to our own personal desires. Shaddy and Ishan...
(read more)
Mahesh drove me from Kandy to Sigiriya to Negombo for 2 days in September 2023 The Pidurangala Rock we climbed together is a great memory.
We booked a 7-day trip around Sri Lanka with Lion Roar. Our driver, Prasath, arrived on time and was very professional. He went above and beyond to make...
(read more)
Our 12 days in Sri Lanka was incredible. Dambulla to Kandy to Ella to Galle to Colombo. Our driver, Prasad went above and beyond for us. He took...
(read more)
Me and my husband booked Lions Roar for our our 11 day trip of Sri Lanka. Our driver Thilan was so cute and an exceptional driver. The roads...
(read more)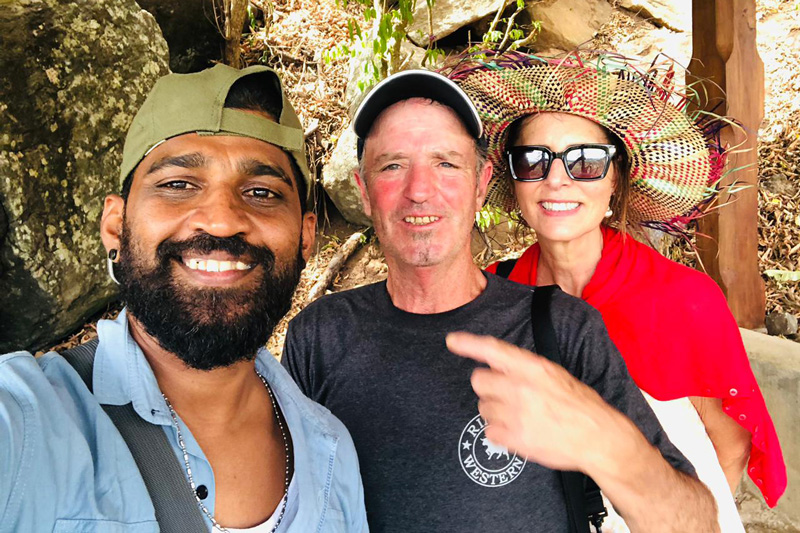 Thank you Mahesh, for relaxed driving and great guidance. We learned more about culture, tried all fruits and had lots of fun with all activities (hiking, snorkeling, temples,...
(read more)
Abbiamo avuto un viaggio di 8 giorni in Sri Lanka. Siamo stati accolti dal nostro driver, Rohana, autista perfetto per questa esperienza. Il signor Ishan è sempre stato...
(read more)