Bluewave Travels and Tours - View
Driver Rating - 4.1
Vehicle Rating - 4.1
Business Rating - 4.1
FILTER
The driver didn't show up and was not answering the phone!
I was very fortunate to have used Blue Wave Travels & Tours for a drive from Trincomalee to Kandy with Huzni. Firstly he is the most professional, knowledgeable...
(read more)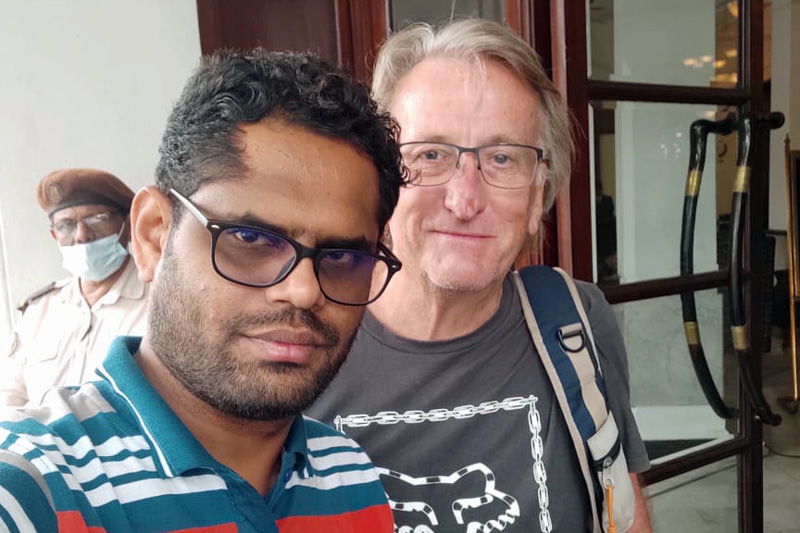 I had good time with the driver , he's intellectual, professional, easy to communicate with, also offer me many facilities and assistance. I recommend this driver and his...
(read more)
The driver wasn't punctual on the first day to pick us up from Negombo to Sigiriya. Anyway, we still manage to finish touring Dambulla Cave and the Lion's Rock. The next day, everything seemed to be alright. While the third day, the driver's car broke...
(read more)
We had a very nice 3 days trip with our driver Shan from Ahangama to Sigiriya, to Kandy, Nuwara Eliya, Ella, and back to Ahangama. Everything was perfect,...
(read more)
Mr.Nasreen was an excellent driver. He was extremely polite and friendly providing us with great suggestions on places to visit. He was very accomodating on any changes in...
(read more)
We met Huzni in Sigiriya and traveled with him to Weligama and then to the airport. Huzni is a highly intelligent person with a great sense of humor,...
(read more)
I did 4 days tour with Huzny visiting Sigirya, Kandy and Ella. Everything was well arranged, and I managed to visit all the places I wanted in a...
(read more)
Tha driver Huzny Moh. The Date: Junius 2018. Huzny was a very super driver. He watched all our wishes. He took me to beautiful places. The trip was...
(read more)
Huzny and Ramiz were flexible, punctual and safe drivers that made travel a breeze. Huzny was accommodating of our loose itinerary (and frequent changes) and provided helpful suggestions...
(read more)
We truly enjoyed our visit to Sri Lanka from July 26 to aug 5 2018, thanks to our attentive and honest driver Amhar and Huzny of blue wave,...
(read more)
My driver was Huzny. We made a 7-day tour. It was amazing!! He was very helpful, flexible and reliable. He works for the happiness of the guests and...
(read more)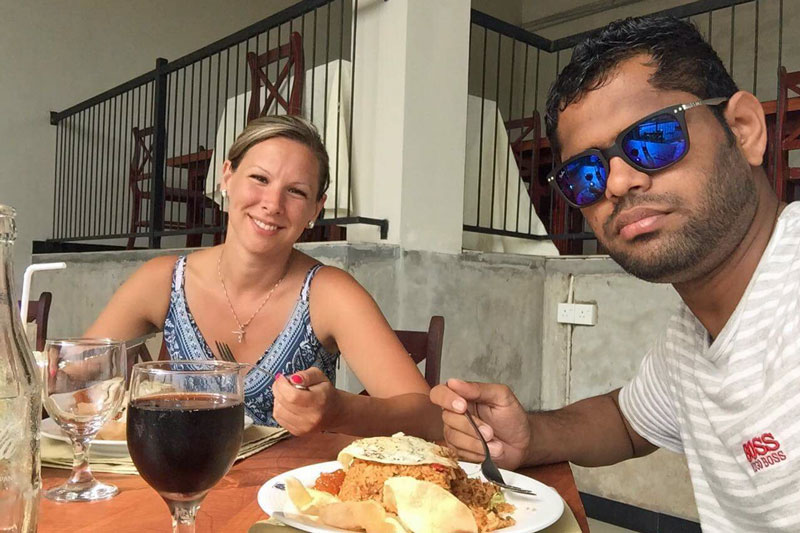 My friend and me booked a roundtrip with Bluewave Travels for 2 weeks in total. Starting with an early pick up at Colombo airport, a drive to Hikkaduwa,...
(read more)
Date of trip:11_3 to 22_3 2018 Driver name: hussny Travel agency: blue wave He is an honest and clever driver and he's vehicle is clean and good and...
(read more)
Mifras our driver met us at the airport as arranged. We enjoyed 9 days in his company. His excellent driving on bumpy, windy and very busy roads made...
(read more)