BH Lanka Tours - View
Driver Rating - 4.9
Vehicle Rating - 4.8
Business Rating - 4.8
FILTER
Everything went as planned. Sri Lanka was amazing and the people all helpful and friendly
Great tour on a very tight schedule. Udara was a diligent, careful and excellent driver with a pleasant and helpful manner; vehicle was kept clean always. Despite the...
(read more)
I had a Sri Lanka tour with Ravi. Ravi is a nice guy,always was on time,didn't mind to go extra mile if I asked him for a favour...
(read more)
We had an amazing time. Sri Lanka is a beautiful country teaming with culture and wildlife. Our guide Udara was fantastic. He went above and beyond to make...
(read more)
We had an amazing trip with Udara from BH Lanka tours. His driving was excellent and made us feel very safe. He was always on time and communicated...
(read more)
Gayantha Thambugala from BH Lanka is not only a excellent driver but is also very friendly and extremely helpful. He is very service oriented and flexible. We had...
(read more)
Excelente es la palabra para calificar el servicio de Sidath, nada más que decir. Translated by Google: Excellent is the word to rate Sidath's service, nothing more to...
(read more)
We booked a semi luxury Sri Lankan tour for 11 days in 11/2021 (Negombo, Dambulla, Kandy, Nuwara eliya, Ella, Udawalawe, Hikkuduwa, Colombo). It was a wonderful trip. Everything...
(read more)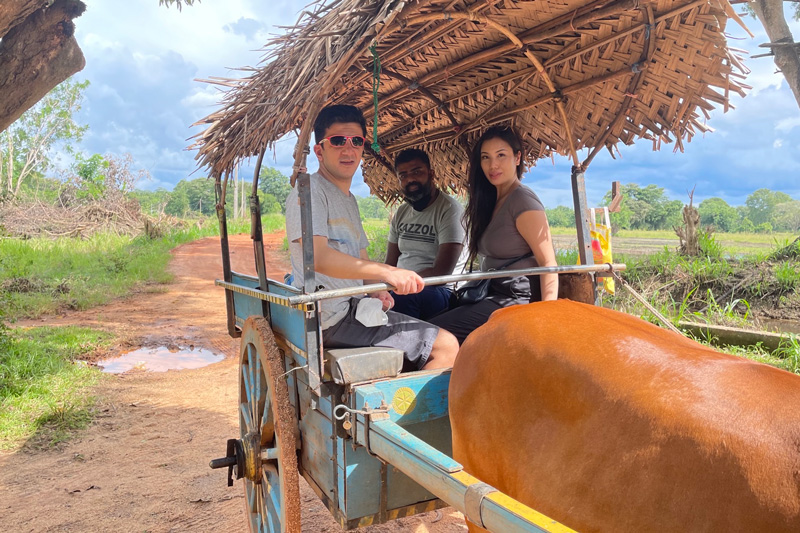 First, let me say, I am a solo female who is well-travelled and have always rented a car in a foreign country because I value the flexibility and...
(read more)
It was so wonderful to be met by the driver at the airport. Our driver Buddhika happily greeted us with a big smile on his face. He helped...
(read more)